Video: Fauve
Set in a surface mine, two boys sink into a seemingly innocent power game with Mother Nature as the sole observer.
Written and Directed by Jeremy Comte
Cast:
Tyler: Félix Grenier
Benjamin: Alexandre Perreault
The Woman: Louise Bombardier
Running time: 16 minutes
Email subscribers may click on the title of this post to watch the film.
---
Fauve, The Boy Who Cried Fox
Notes by Sam Morrill
The line between childhood and adulthood is blurry. Sometimes it's downright messy. Despite our most earnest attempts to neatly sort the men from the boys through arbitrary anniversaries and rites of passage, it's never totally clear where youth ends and adulthood begins. Like an innocent game gone terribly awry, the blithe trifles of youth can be overwhelmed by the unforgiving world of adults in an instant without anyone realizing till it's too late to go back. This reality becomes painfully evident to the young protagonists of "Fauve", directed by the Montreal-based creator Jeremy Comte.
According to Comte, the inspiration for "Fauve" came from a recurring dream he had as a child. "About four years ago, I was running on a muddy road under a light rain in the countryside and it all came back to me. I knew at that moment I had to make a film from these memories, exploring childhood in a raw and authentic way, portraying [its] unpredictable nature." Despite its illusory origins, this tale of innocence lost is portrayed with a vividness and realism that would suggest that it was based on a true story. Instead, Comte relied on casting, cinematography and location scouting to bring his dream to life. This meant utilizing non-professional actors ("We reached out to many schools around the area where we were shooting and auditioned 50 boys"), employing a "dusty and gritty" visual approach ("There is something about films about children where they are often too clean and polished") and securing a giant, empty strip mine ("It was pretty crazy to shoot in the quarry because it is such an unpredictable location").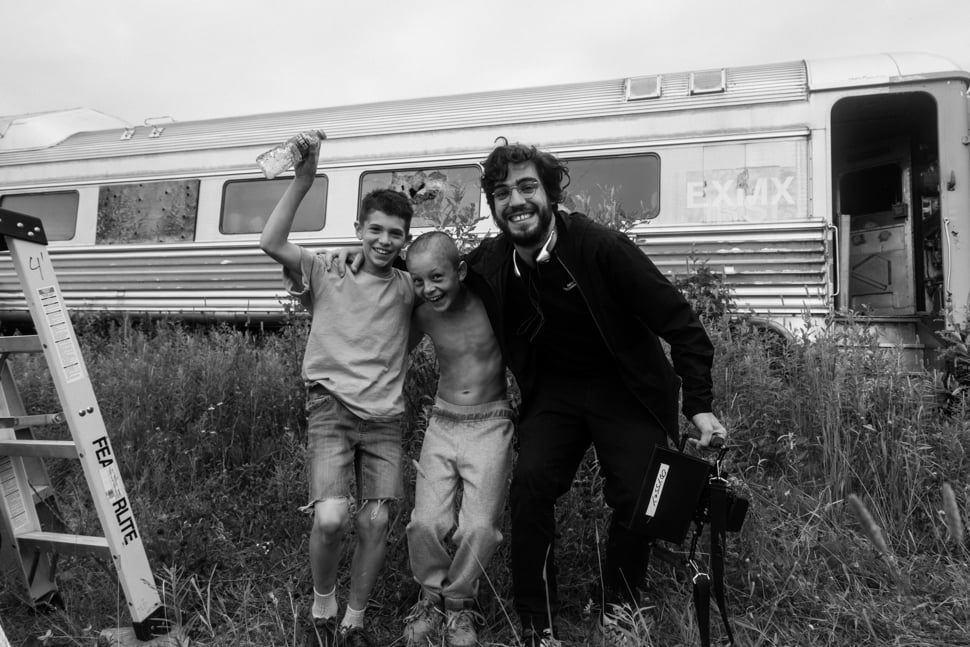 It's admittedly difficult to write about this short without spoiling it for the audience, but Comte is comfortable divulging this much: "The emotional response that I see the most is people closing their eyes or hiding their face with their hands when the story unfolds." It's a claim that the Vimeo curation team itself can confirm, having been present for the film's premiere at Sundance, along with 200 other astonished theatergoers.
This short doesn't hold back, so neither will we: "Fauve" is one of the best short films of the year. It's an indelible and cinematic testament to adolescence that reverberates with audiences like a primal scream bouncing off the walls of a cave. Since premiering at Sundance (where it earned the top prize in our unofficial jury awards), the short has since amassed an impressive array of accolades from film festivals around the world, including top honors at Palm Springs, Aspen and Encounters. For those who have already seen "Fauve", and for those who will see it today for the first time, this film's continued success is by far the least surprising thing about it.