Isabella Garcia: Re-Visionary Artists
These creators are reclaiming their pasts and futures through transformative art.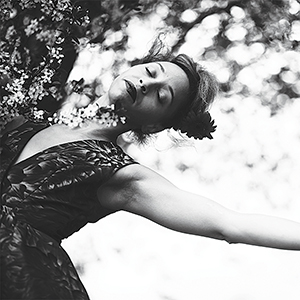 Natasha Marin
Conceptual arts
In the greenroom of a radio studio in 2017, Natasha Marin and fellow Black artist Imani Sims listened to two White men talk about police brutality. The two women took a moment to imagine: What would it be like if the experiences of Black and White people were inverted?
"We recoiled from where our minds went," Marin recalls. "In that reverberation, we overcorrected and asked what does it mean to just center Blackness."
Thus was born Black Imagination, a series of gallery exhibits that prompted Black people to ask: What is your origin story? How do you heal yourself? Describe a world where you are loved, safe, and valued.
In the first exhibit in 2018, people were led blindfolded through a series of recorded responses to the prompts. The most recent iteration of the project is the book Black Imagination, a compilation of Black voices on Black futures.
"If I'm going to be completely frank about it, most of the media that represents Blackness currently is focused on trauma, and it seems almost pornographically obsessed with Black pain and suffering," says Marin. "I think we can always make room to imagine ourselves as joyful, happy, whole, healthy people."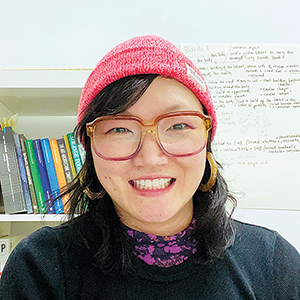 Tara Tamaribuchi
Visual arts
The beginning of 2017 saw both the 75th anniversary of the internment of Japanese Americans during World War II and the "Muslim Ban" enacted by President Trump. Artist Tara Tamaribuchi, whose family was incarcerated in a camp in the 1940s, responded to the connection by literally weaving the two events together through time.
Taking inspiration from the camouflage nets that Japanese Americans made in the camps for the U.S. Army, Tamaribuchi wove her own camouflage net with strips of kimono fabric. "I find that things from the homeland, like ancestral objects, ancestral forms and motifs can be empowering," says Tamaribuchi. "It's a way of rooting."

While camouflage can be used to hide and suppress, Tamaribuchi sees the pattern as a "filter that protects things and blends things into its surroundings." When the net was installed over the Seattle Center Sculpture Walk, Tamaribuchi saw the piece in relation to the Buddhist concept of interconnection, and in contrast with the heightened individualism promoted by the Trump administration.
"If people walk through," Tamaribuchi explains, "it's like this visual filter where we see everybody as interconnected." That, Tamaribuchi says, "is what I hope that it conveys."
Claudia Alick
Theater
Transmedia company Calling Up Justice's decolonized, accessible, and anti-capitalist production model thrived in 2020. "It's about bringing audience and artists together throughout the modality of a cultural text to allow us to build culture together, and to build it better," says founder Claudia Alick.
Calling Up Justice staged select works from "The Every 28 Hours Plays," a series of one-minute plays named for how often Black Americans are said to be killed by vigilantes, security guards, or police officers. Alick emphasized relationship building during production, both with the audience and cast.
Rehearsals prioritized building trust through conversation and communal storytelling over memorizing lines. The production included post-show engagement circles for the audience and cast to help BIPOC audiences consider the experiences depicted by the plays, and not be retraumatized by them.
The company also has hosted "We Charge Genocide TV," a webcast of artists, activists, and scholars during the COVID-19 pandemic and Black Lives Matter demonstrations, parts of which were livestreamed from protests.
"If you center relationship-building instead of 'we're going to make a great dance show,' you have more positive outcomes at the end," says Alick.
---
Call to Action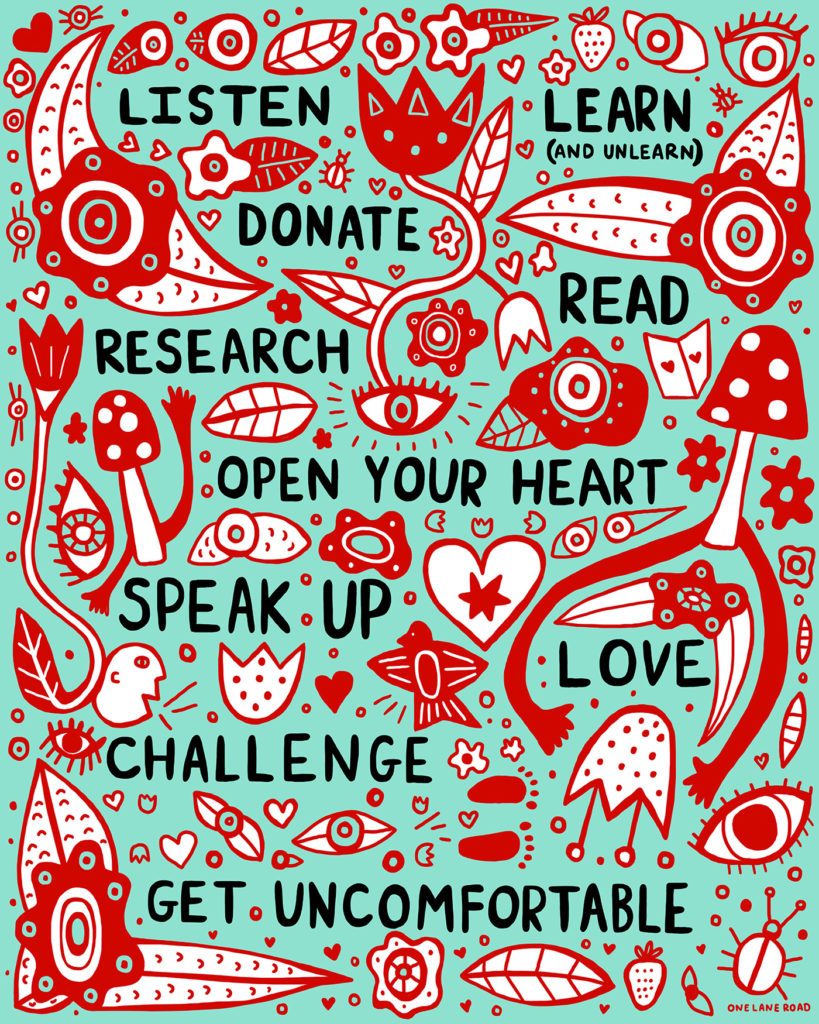 ---
| | |
| --- | --- |
| | ISABELLA GARCIA is the solutions reporter for YES! Media. Her work has appeared in The Malheur Enterprise and YES! Magazine. Isabella is based in Portland. |
First published in YES! Magazine. Included in Vox Populi under a Creative Commons license.